"The free market's the best mechanism ever devised to put resources to their most efficient and productive use…"
~ Warren Buffett, to President Barack Obama
This self made business tycoon is making American entrepreneurial history even in his ninth decade. So what is his secret to success? Warren Buffet, who is worth more than $68 billion in 2014, wasn't dubbed the "Oracle of Omaha" for nothing. In a 2014 press conference, he stated that the best investment that directly correlates to his success is a book he purchased in 1949, The Intelligent Investor by Benjamin Graham. "I'm 15 percent Fisher and 85 percent Benjamin Graham," he rightly adds.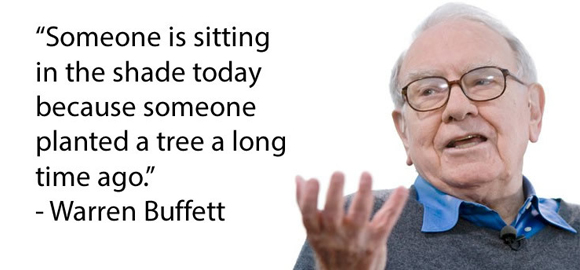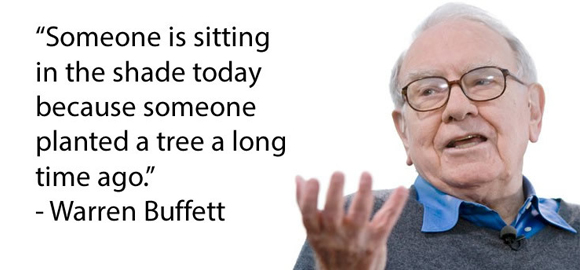 Warren Buffett: Early Life
Born in 1930, Buffett showed signs of becoming an investor and business magnet before he hit the age of 10. He prided himself on the fact that he bought shares from Cities Services at the age of 11. His childhood is filled with small time business stories, right from selling chewing gum and weekly newspapers to owning several pin ball machines at the local salons. So much so that he filed his first income tax returns at the age of 13.
Warren Buffett: Education
He has a fairly normal schooling in Washington, DC. However, unlike other boys his age, he sweated it out in the flashy world of finance. In 1947, he was admitted in Wharton School, University of Pennsylvania, following which he was transferred to University of Nebraska, finally graduating with a Bachelors of Science in Business Administration. In 1951, he went on to accredit himself with a Master of Science in Economics from Columbia. He is also an alumnus of the New York Institute of Finance.
Warren Buffet: The Billion Dollar Business Man
Upon graduating, Buffet sought to test his investment skills, which is why he formed the firm Buffett-Falk & Company in Omaha. From 1951 to 1954, he made some strides in this industry, which did not go unnoticed by his mentor and role model, Benjamin Graham. Through their interaction, Buffet landed a new job in Graham's New York firm, the Graham-Newman Corporation. Up until 1956, Buffet worked in stock analysis. This constituted greatly to his learning curve and moulded him with a foundation in successful stock investing.
Pursuing his dream to be independent, the confident young mind was ushered back to Omaha, where he began his second major endeavour, Buffett Partnership, Ltd, in 1956, with a base capital of $100,000. Up on dissolution in 1969, the company saw an exponential gain, almost adding up to thirty times in value per share. The liquidation was not in distress, in fact the company made some historic deals, and Buffet was a multi millionaire. But in search of new money, the partnership was dissolved. Buffet wanted to change the face of an acquisition he made in 1965. Berkshire Hathaway Textile Company, Massachusetts, focussed mainly on a textile business that was highly unprofitable. However, he saw potential and changed the financial framework and in turn used the company as a holding company for other investments.
The rest is history. Today, Berkshire Hathaway is a strong holdings company for a variety of businesses, making Buffet a multi billionaire in the latter half of the 20th century.  On August 14, 2014, a single share of Berkshire Hathaway hit $200,000, capitalising the company at $328 billion.
Warren Buffet: The Philanthropist
The philanthropic Buffett has given away much of his stock to charity, although as Chairman and CEO, he still holds $64.2 billion worth of the company's shares. Various foundations and trust are thriving under his magnanimous donations. He does not believe in dynastic wealth and so he signed a pledge in 2010, which states that he would at least donate half his worth, if not all, before his inevitable end.