This is what I expect the government that gets elected would do for this country after the elections:
The government would free us to buy and sell at whatever time we choose to, with whomever we like, and from wherever we choose. All restrictions on imports, exports, and foreign exchange are lifted overnight.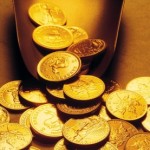 This is an editorial by Mr. Rakesh Wadhwa in response to an article authored by Jug Suraiya and published on June 11, 2013 in the 'Juggle Bandhi' section of the Times of India. You may read the article here.