After a resounding success in the financial year of 2013, wherein the Macau casino market drew in a single year record revenue of $45.2 million, 2014 witnessed a slowdown that gave way to a plunge in 2015. The first significant dip was in October 2014, when the revenues decreased by 23% YOY, which quickly escalated to its lowest point in February 2015, with a 49% record drop in a single month! The month of May 2015 marked the twelfth continuous month when revenues fell in the Macau casinos.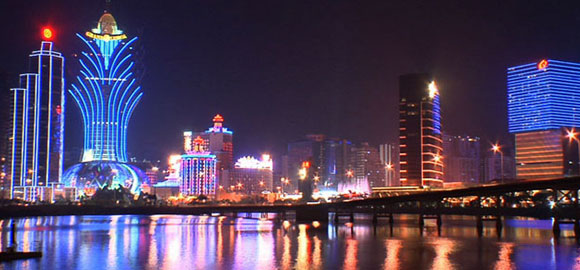 What the Experts are Saying
Union Gaming Group Director Grant Govertson, who is based in Macau, stated that 'a baseline' had been established. Wells Fargo Securities' gaming analyst, Cameron McKnight, echoed Govertson's views when he stated that the markets were adjusting to a new normal. Sheldon Adelson had predicted a positive turnaround but was not only disappointed, but rather disturbed, when the former CEO of his Chinese casinos, Steven Jacobs, sued Adelson for sacking him unfairly when Aldelson allegedly discovered Jacobs' involvement with organized crime. In stark contrast, the more composed Steve Wynn showed a more realistic standpoint when he stated that it was unpredictable as to when the situation may stabilize.
What Caused the Downward Slide
There have been several reasons that have been cited for this sudden and rapid devaluation of the Macau casinos. The crux of them all is government interference by way of various recent policies that have cracked down on the life source of the casino industry in this city. Some of them are:
Anti-corruption campaigns: Owing to the government's stringent crackdown on corruption, the VIP revenue has suffered greatly. President Xi Jinping's drive resulted in the top players of the casino industry lying low and as the scope of anti-corruption campaigns widened and punitive actions became more stringent, it drove the VIP clientele to other locations that would accord less scrutiny from the authorities. Stricter enforcement of transit visas contributed to cutting down of the clients who exceeded their allotted visa time by claiming they were en-route to a third country.
Smoking ban: There was an initial crackdown on smoking in November 2014, which was followed by a stricter no-smoking law implemented in May 2015, which made it illegal to smoke in all public places, including restaurants, offices and public transport. Beijing also closed down 14 smoking lounges at the International airport and replaced them with designated outdoor smoking zones. There are also talks of a full smoking ban law being passed in early 2016, which could be extremely detrimental to the casino industry.
Easier gaming destinations: Given these changes in the administrative policies of China, other destinations in the region became more attractive to visitors. The ease of procuring visas as well as lower currency valuations helped shift attention of potential clients to Japan and South Korea. Govertson admitted that this was a major reason for Macau losing its edge, especially when viewed in tandem with the political reasons.
How all this will Affect Macau
Even as Francis Tam, Secretary for Economy and Finance in Macau, gives assurances that the fall in tax revenues will not affect the government's finances, it is a well known fact that the casino industry contributed 80% of Macau's economy. The slack in the industry will also have a negative impact on the allied tourism, resulting in a significant financial loss. While the Jinping government continues on a self-righteous bid to alleviate corruption, this may result in an unanticipated backlash from those that are invested in the country. Moreover, if the government does not make the casinos an exception when it comes to the smoking ban, it could even result in a complete lock-down of the industry. This would be rather piteous, given that the potential of the industry, as exemplified in 2013, is astronomical and the administrative checks in comparison come across as nothing more than petty nitpicking.