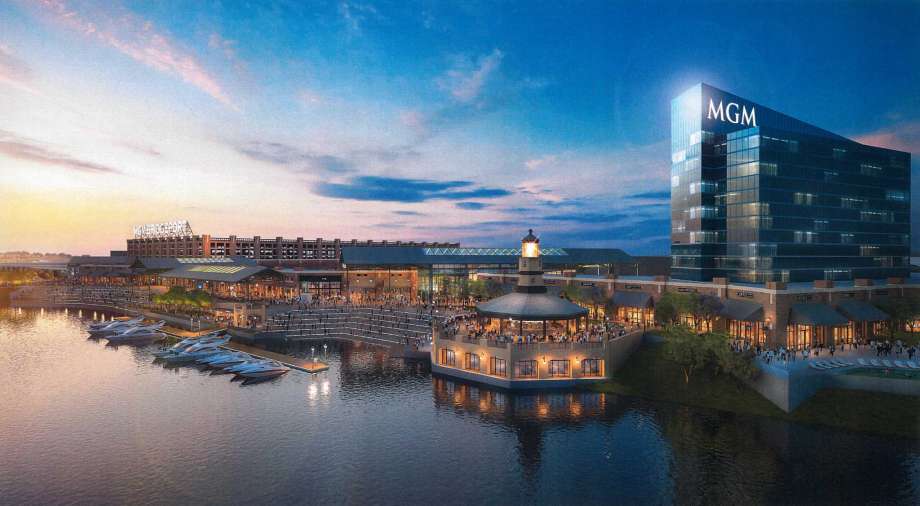 Global hospitality and entertainment giant, MGM Resorts International has announced ambitious plans to construct casino and entertainment complex in Bridgeport. The project, estimated to cost $675 million, would be located in the Steelpointe Harbor area.
This announcement comes as a ray of hope for the state of Connecticut, which has been in the midst of a financial crisis.
What Plagues Connecticut?
In a nutshell, the answer is 'the government'. Connecticut's bane is high taxes. And, the state needs these funds to support an oversized government that is riddled with inefficiencies. Poor policy decisions resulted in repeated tax hikes, rather than taking steps to make the government leaner and more cost effective.
The large tax hikes in 2011 and 2015 stifled businesses. Some struggled, some closed shop and some relocated. In the latest blow to the state, Alexion Pharmaceuticals announced its decision to relocate its headquarters from New Haven to Boston. While the move would enable the company to save an estimated $270 million annually, it means 400 less jobs in Connecticut.
So, while tax rates have risen, tax revenues have continued to shrink, resulting in rapidly growing budget deficits.
What's the Solution?
At some point in time, the government has to realize that the businesses and not state services that form the backbone of the economy. Businesses create jobs and generate money, playing by far the most critical role in economic growth.
In an article published by Hartford Courant, Connecticut Business & Industry Association's CEO Joe Brennan summed it up most appropriately. He commented that the government must stop "adding new mandates and costs on our job creators," and instead create a "positive business climate" that encourages investments from entrepreneurs and large businesses. He added that the government should focus on upgrading Connecticut's transport infrastructure and ensuring high retention of skilled workers in the state, recognizing the fact that businesses would play the key role in Connecticut's economic renaissance.
When Will They Learn?
While MGM's initiative is estimated to create 7,000 new jobs in Connecticut, it faces uncertainties due to government regulations. For MGM's plan to roll out in its entirety, new legislation would be required.
The MGM Bridgeport blueprint includes a casino with 2,000 slot machines and 160 table games, a hotel with 300 rooms, a 700-seat theater, several fine-dining restaurants and a shopping arcade.
If approved, MGM Bridgeport could be a lifesaver for an economy that is gasping for breath, not just through job creation, but via tax payments and propelling growth in tourism. Sadly, the government is still caught up in the debate of whether to allow this project, as it would mean stiff competition to Connecticut's tribal casinos.