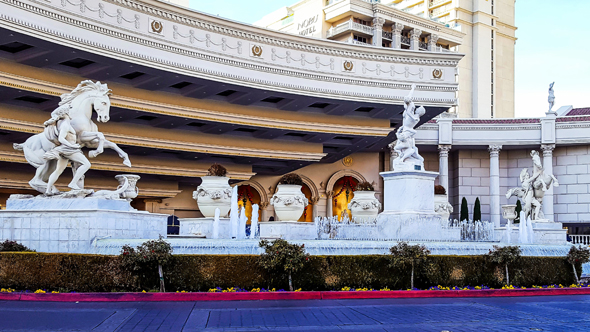 President of the Philippines Rodrigo Duterte has once again decided to crack down on the country's gambling industry. Earlier this year, Macau's Galaxy Entertainment Group was made to "convince" President Duterte of the advantages of building their proposed $500 million integrated casino resort on Boracay.
Why is it the onus of the company to convince the President? Rather, the government should be thanking Galaxy Entertainment for investing in their economy. After all, Boracay is a holiday island that is dependent entirely on tourism. So, anything that promotes tourism should have been welcomed with open arms.
Now, a few months later, there's a move to ban all casinos on Boracay. This not only crushes any hope of Galaxy Entertainment's resort getting clearance, but also bars existing casinos from continuing with their operations. And, the reason for the crack down on casinos is to develop the island as a "family-oriented destination," explained Bernadette Romulo-Puyat, Department of Tourism Secretary. The reasons for banning casinos get from random to ridiculous.
The Immediate Impact is Not the Only Impact
Does the government really consider the complete impact of casino bans? Take for instance, the recent news of the closing of Caesars Entertainment's Tunica Roadhouse casino. There have been reports of the adverse impact on the area's economy. Tunica Roadhouse's gaming operations provides employment to around 400 people, which is a significant number for that county.
The casino industry has done wonders for this county. Head of the Tunica Convention and Visitors Bureau, Webster Franklin, commented that the county had witnessed "tremendous growth" over the last 25 years, progressing from "cotton fields to a thriving destination that is welcoming millions of people each and every year." And, now, with the closing of Tunica Roadhouse, the county's economic growth is being threatened.
Yes, closing of casinos does create unemployment and the trickle effect on the economy can prove devastating. But, the impact of a government's missteps goes much beyond that.
The Perfect Recipe to Wreck an Economy
When the government bans an economic activity or an industry, it takes decades to undue the impact. Even when a progressive government comes into power and puts more supportive legislations in place, businesses feel wary of making long-term investments. Setting up a casino resort could involve an investment of millions of dollars. Would a business go ahead with such a magnitude of investment amid an unstable political landscape?
So, one government action, like that taken by the Philippines, could make businesses hesitant for years to come. And, the impact is not limited to the casino industry. When a government throttles any industry, all businesses become cautious. Like Andy Haldane, chief economist at the Bank of England, pointed out, "today's investment is tomorrow's growth". In the absence of business investment, the economy and its people will invariably suffer.
Governments fail to recognize that any region needs to attract as much business as it can, in order to thrive. Although per-capita income is an imperfect measure of well-being, it is among the most plausible ones. A research report published by JS Chen in 2010 showed that per capita income grew almost 5 percentage points faster in counties that allowed casinos than in those where casinos were banned. This is huge. Renowned economists have acknowledged that casinos not only boost economic growth, but also result in improved lifestyles for the average resident. The choice seems clear. What motive should a government have other than the well-being of its residents?