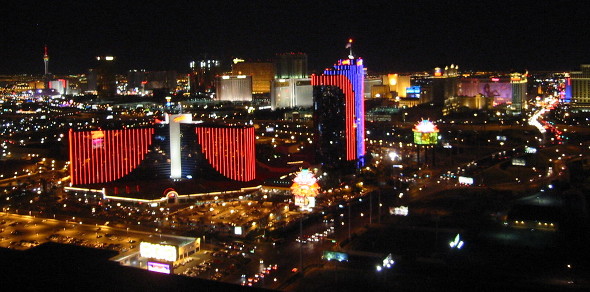 The US state of Virginia is home to more than 8 million people. Over the last couple of years, more residents have been pushing policymakers to change the state's gambling laws. Although the state had many gambling avenues in the 1800s, these were made illegal during the 20th century. The last effort was made in 2013, to legalise riverboat casinos, which was also rejected.
But, in a positive turn of events, the members of the Virginia Senate's General Laws and Technology Committee approved a legislation to legalise casinos in 5 cities, on February 5, 2020. Senate Bill 36 will reauthorise the 2019 legislation, to allow casinos to operate in Bristol, Norfolk, Portsmouth, Danville and Richmond.
Patron Senator Louise Lucas (D-Portsmouth), who had been one of the pioneers of this movement to legalise casinos in the state for the last 2 decades, said that this bill will finally allow the localities struggling with economic issues, to carve out their own destiny.
Economic Benefits of Casinos in These Areas
Advocates have for years have maintained that development of large scale resorts in these areas will boost job creation and economic development.
For instance, a 2019 study conducted by Convergence Strategy Group in New Orleans revealed that a destination resort casino in the economically challenged city of Danville could bring in gaming revenues of about $363.5 million by 2022, if located on a highway site. The project would also generate around 2,377 direct jobs and wages worth $75.7 million. The average salary of a full-time employee could be around $37,000 a year.
The Pamunkey Indian Tribe has put forward a proposal for a casino resort on the banks of the Elizabeth River, near Norfolk's Harbor Park. The tribe and the city say that this $700 million resort could generate direct economic benefits of $1 billion, including revenues of up to $33 million, if the enterprise can be successfully launched. The Pamunkey Tribe, which has been marginalised for centuries, could gain financial independence and improve the lives of its members, if the plans succeed.
Another study, conducted by the Joint Legislative Audit and Review Commission in November 2019, estimated that, overall, Virginia could gain over $262 million annually in gaming revenues, along with over 10,000 jobs from 5 potential casinos, including a big one in Richmond.
All these studies indicate potential economic development for the entire region.
What's Next?
Now that the Senate has legalised casinos, the officials will now develop a tier for the tax system. The bill also empowers the Virginia Lottery Board to establish guidelines regarding hiring and wages for construction workers to be employed in the projects. Companies will be asked to submit tenders. Key players include Jim McGlothlin, a wealthy coal industrialist planning to build a Hard Rock casino and resort in Bristol, and the Pamunkey Indian Tribe, which wants to set up casinos in Richmond and Norfolk.
Casino legislature is on the top of Virginia's legislature list for 2020. Next, the lawmakers will decide whether or not to legalise online sports gambling.