If you thought that slot machines were the domain of women, you aren't too far from the truth. A recent survey by Harrah's Entertainment shows that while a whopping 81% of women casino players prefer slots as their primary game, men aren't too far behind at 66%.  Another survey by Harrah's showed that the demographics of casino players doesn't leave out any age or socio-economic group, with the players representing almost every segment of society, from college degree holders to retirees and everything in between.
On the other hand, America's best selling gaming author, Frank Scoblete, says that there is a fundamental personality difference between those who choose to play table games versus those who prefer slot machines. Given that the chances of winning at slots are normally lower than at table games, let us take a closer look at what makes each of these options, slot machines and table games, appealing.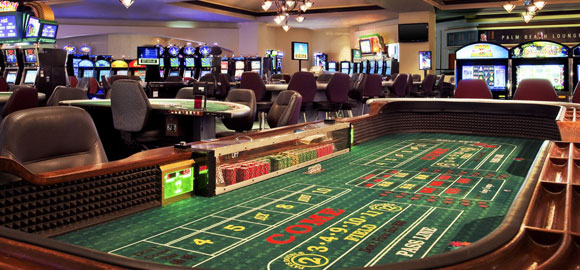 Why are Slot Machines so Popular?
While many might feel hesitant to accept that they like to play slots, the truth is that more people than you can imagine actually prefer these machines to trying their luck at the tables. In fact, some regulars at slots agree that since this machine doesn't require skill or concentration, it is a great way to de-stress. Here's a look at some of the major pros and cons of slot machines:
One of the most basic attractions of slot machines is the animation and graphics. It adds that sense of fun and excitement to the whole experience, and is definitely a source of entertainment for players.
The allure of the huge jackpots cannot be ignored. While people do realize that the odds of winning the largest ones might be infinitesimal, the reality is that progressive games make the jackpot grow to several million US dollars. However, it is also important to remember that in recent times, the biggest wins have come through online machines.
The best part is that you don't need to invest a lot to play. In fact, the cost of playing is much lower than most, if not all, table games, unless the player is a high roller and chooses to invest big amounts.
The rapid pace of the game is another point in its favour. The game keeps on moving, unlike table games, where you have to wait for others to make their move. Even the online versions of table games take more time to move ahead than slots.
The only limitations that one could list are the fast pace that make it easier to lose money faster, especially if you are going to a streak of bad luck. Also, given that you cannot control the outcome in any way, no amount of strategizing can actually help to even the odds in your favour.
Should You Play Table Games Instead?
If you enjoy using your strategizing abilities and logical reasoning, table games is a better choice for you. Games like Blackjack can actually require strategizing at various levels to be able to win. The feeling of using your skills to win a game is unparalleled and not available with slots.
In addition, while it is easy to lose track of how much you are spending on slots, table games make it easier to keep track of money. So, if you are someone who gets carried away in the heat of the moment, it might be better for you to play something that allows you to budget better, and that is table games.
Table games are also a better choice if you are worried about the house advantage. In fact, games like craps offer little house advantage, while slot machines offer the highest advantage.
Table games and slots offer diverse forms of entertainment and should be opted for based on your personal preferences and skills.