Macau's growth has been sharply hit as anti-corruption regulations in China, along with a ban on smoking in the Macau casinos and visa restrictions for gambling in Macau, cut the number of visitors to the territory. Macau's GDP contracted by 17.2% year-on-year (yoy) in Q4 of 2014, leading to an overall contraction of 0.4% yoy in 2014 as a whole, after having risen 10.7% yoy in 2013.
Macau has a well-developed casino industry, which is worth $45 billion, or roughly seven times the size of the industry in Las Vegas. Gambling is the main industry, and gross gaming revenues are equivalent to around 85% of Macau's GDP. The industry accounts for around 80% of the Macau government's tax revenues.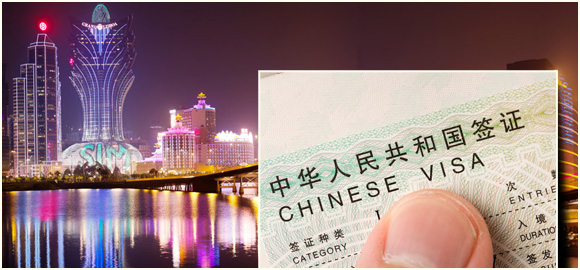 Gaming Revenues See 10th Consecutive Monthly Decline in March 2015
Macau's gaming industry has been suffering for a while now, and March 2015 saw the 10th consecutive monthly decline in gaming revenues. Revenues fell 39.4% yoy in March 2015. They were up 10% from February 2015, but average daily revenue was down 6%. There are many reasons for this decline.
China has restricted the number of visas available for going to Macau. This is part of the anti-corruption drive of the Beijing government. There have been more than 1,000 arrests for involvement in an online gambling network. The Chinese government is targeting corrupt officials through enablers, such as offshore companies and underground banks. The Chinese government is also working closely with Macau's Commission Against Corruption.
The growth slowdown in China has also led to falling discretionary spending and a credit squeeze. China's GDP growth slowed to 7.4% yoy in 2014, the slowest in a decade. Slowing growth has a direct impact on spending for entertainment, especially gambling. While income levels may not immediately fall, purse strings tend to tighten as the economy slows.
Due to the anti-corruption drive and the credit squeeze, the flow of VIP customers has slowed. According to research by Standard & Poor's, VIP gamblers made up about 60% of casino revenues in Macau in 2014. The flow of VIPs is unlikely to improve much in the short-term, given continued restrictions by the Chinese government and China's lower normal with respect to GDP growth.
The ban on smoking in casinos is another factor that will hurt visitor flow to Macau's casinos.
Growth of Australia and Philippines as Gambling Hubs
As Macau's casino revenues take a hit, the casino industries in South Korea, Australia and the Philippines stand to gain. New casinos and a much more favourable regulatory environment will encourage visitor flow.
Sino-American Gaming Investment Group and Macau Resources Group have proposed large scale resorts in the Philippines, one on Cebu, a popular tourist destination, and one on an island called Napayawan, near a proposed airport. Caesars Entertainment Corp has also approached regulators in Manila for building a casino. The Philippines gaming market is expected to grow 20% over the next three years.
Despite Slowdown, Macau to See New Hotel and Casino Openings in 2015
Macau remains a favoured destination for investments, as seen from the number of new hotels and casinos opening up. Wynn Macau, Las Vegas Sands, MGM and Melco Crown remain bullish on Macau. These companies are looking to broaden the industry, by appealing not just to day-tripping gamblers, but also to families and businesses.
According to Las Vegas Sands' President, Robert Goldstein, the company, which is the first American casino operator to open a resort in Macau, has invested more in non-gaming amenities than any of the six casino license holders. The same holds true for the $2.7 billion resort, The Parisian Macao.
Macau's location and many attractions remain a strong selling point, especially Macau's close proximity to China. Given this, the gaming industry is expected to adapt its business model so as to weather the current storm, and continue to contribute to Macau's economy.