While presenting the interim budget for fiscal 2014-15, Finance Minister P. Chidambaram said in the Lok Sabha, "I wonder how many have noted the fact that India's economy, in terms of the size of its GDP, is the 11th largest in the world. There are great things in store."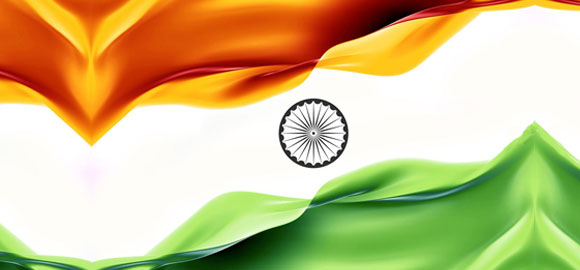 This comes close on the heels of the Grant Thornton International Business Report 2014. According to this report, the global economy looks all set to witness a rebound in 2014. According to the report, "The global economy grew by approximately 2.9 per cent in 2013, its slowest rate since 2009. However, a recovery in developed economies is likely to boost global growth to 3.6 per cent in 2014, accelerating to 4.0 per cent in 2015."
The business report, compiled by Grant Thornton based on interviews of about 3,300 senior executives across the world, is however less optimistic about the business outlook, despite the improvement in the economic perception. This is especially true of the BRIC countries, where optimism has declined as compared to the previous year, despite 47% of the businesses being confident of reporting profits for 2014.
India: A Key Player in Emerging Asia
According to the 2014 report on the Economic Outlook for Southeast Asia, China and India, published by the OECD Development Centre in collaboration with the Asean Secretariat, the economic outlook for Emerging Asia, of which India is a key member, along with China, is likely to remain robust for the medium term, backed by a steady increase in domestic demand. This statement is supported by the Medium Term Projection Framework (MPF-2014) published by the OECD Development Centre. According to the OECD report, real GDP growth in Emerging Asia will remain robust during 2014-18, although it is likely to moderate over the longer term.
In fact, the MPF-2014, projects India's real GDP growth for 2014-18 at 5.9% per annum, while predicting that the Emerging Asian economies, as a whole, are likely to grow at 5.4% annually. This definitely puts the Indian economy in an enviable position among its peers. On the other hand, the overall growth rate of 6.9% is lower than the pre-recession rate of 5.5%, seen during 2000-07. The reason for this is possible the moderate rate of expansion in India and China, the two large economies of Emerging Asia.
The graph below demonstrates how the MPF-2014 report estimates the time needed for middle income economies in Emerging Asia to become high-income nations.
The Indian Economy in 2014
Over the past decade, India has witness rapid development, with robust growth in critical sectors, such as ICT and an improvement in living standards. Going forward, the growth is likely to be more inclusive and sustainable. Of course, we've all felt the constraints put forth by the high inflationary pressure and rising fiscal deficit in recent years. However, the recently announced budget for 2014 definitely gave some things to celebrate.
Firstly, the GDP growth projected for the whole year is 4.9%, with the fiscal deficit down at 4.6% and revenue deficit estimated at 3% for fiscal 2014. In fact, GDP growth for the third and fourth quarter of 2014 is projected at a minimum of 5.2%.
On the whole, the budget pointed towards moderation in inflation, resurgence in exports, decline in the fiscal deficit, stable exchange rate and rising project implementation. These, along with expectations of economic revival across the globe in 2014, definitely support all the reports of the Indian economy looking up during 2014-15.