The much awaited Tigre De Cristal, the largest casino in Russia, will be launched on August 28, 2015, in the Primorsky Integrated Entertainment Zone (IEZ) in Vladivostok, one of the four gambling zones legalized by Russia. The project is owned by Oriental First Gaming Co, part of Summit Ascent Holdings Limited. The project was financed by Melko and Naga, a combined investment of US$1 billion by the two companies. This casino promises to provide the class and thrill of those of Macau, even as they suffer a consistent drop in revenue over the last 13 months. However, the stakeholders are confident of the fate of this project and it is safe to conclude that they should be, given that advanced registration indicates that there is enough demand among Russian gamblers.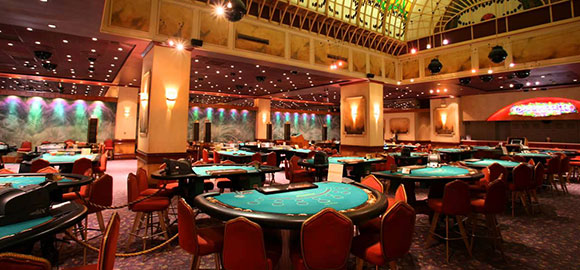 Who will this Project Serve?
As there is only one casino in South Korea that is open to locals, this project is also set to fulfill the demands of the South Korean market. Moreover, given that the local gaming revenue in South Korea is higher than the accumulative gaming revenues generated by those open to foreign customers, it can be deduced that the potential demand in Korea is very high. In addition to this, since the Japanese authorities are yet to legalize casinos in the country, the Tigre de Cristal is set to capture the Northeast Asian market without significant competition. Therefore, since the casino will be strategically located at a distance that can be covered in two and a half hours from China, South Korea and Japan, it may be said that the project bodes well for the Russian economy.
How will it do so: World Class Infrastructure for World Class Clients
Primorsky has invested one billion rubles for infrastructure. The casino will provide 25 gaming tables for high-rollers and the VIP tables are to be operated by a top junket operator from Macau. Phase two of this project will expand on the first phase by 70 percent, with an estimated investment of US$500 million, and will include a 4-star and a 5-star hotel, offering approximately 170 gaming tables and 500 slot machines. In total, the project has been valued as a $172 million casino-resort project. It will be equipped to cater to VIP clientele from across the gambling world, and if it lives up to the promises that it makes, it will indeed be able to capture a large market.
Who will gain from it: Effects on the Local Economy
It has been reported that Summit Ascent Holding Ltd, the majority stake holder of the project, has been in talks with various Chinese airlines to boost the number of flights into Vladivostok in order to meet the demand supply gap for gaming in the region. Moreover, it has also been said that for the opening at the end of August 2015, Summit Ascent will be hiring and training 700 people from the local market. The total number of employees is estimated at 1,100, at the time of completion of the first phase. Since this is the first of many casinos slated to be opened in this gaming zone, they will be pioneers in training the personnel in this region in order to cater to the industry that is still in a nascent stage here.
Therefore, not only has this project invited foreign investment that promises to yield large profits, it has also contributed significantly to employment generation and tourism. This project may truly be exemplary in terms of the benefits that a thriving gaming industry can have on a nation's economy.