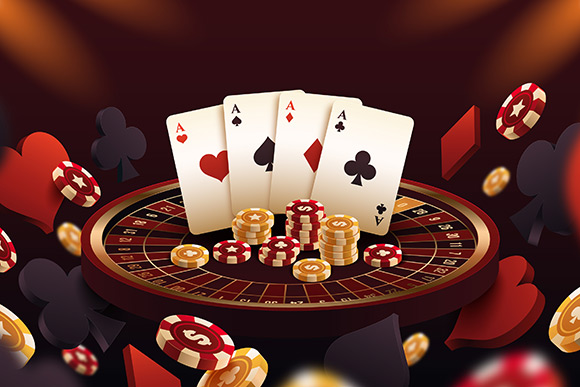 The US commercial gaming market broke all records, generating revenues worth a whopping $60.4 billion in 2022, representing a rise of about 14% year-on-year and breaking the 2021 record of $53 billion. The largest contributors to these revenues were slot machines, table games and sports betting. In-person gambling continued to be primary earner for the industry, accounting for over 80% of the revenue. Here are more details:
Slot machines contributed more than 50% of the total revenue at $34.2 billion.
Table game revenues rose 13.9% from 2021 to $10 billion.
Sports betting came in a close third with revenues of $7.5 billion.
These figures, released by the American Gaming Association (AGA), do not include revenue generated by tribal casinos. The AGA estimates that tribal casinos are likely to report revenues of $41 billion, taking the total revenue for the US casino sector across the $100 billion mark for 2022.
What Drove the Record Revenue?
The AGA attributed the record revenue to the shift away from illegal gambling in the United States. Illegal operations usually stem from overly restrictive laws. This is exactly what happened in the US. This is exactly what happened in the US. In its November 2022 report on Sizing the Illegal and Unregulated Gaming Markets in the US, the AGA had estimated that Americans bet over $510 billion per year via illegal operators, which costs the legitimate casino industry more than $44 billion in revenue. This means more than $13 billion in tax revenues for state governments.
The shift to legal gambling was largely due to the US Supreme Court's decision in 2018 to overturn the Bradley Act of 1992, which had restricted sports betting only to Las Vegas. Since then, 36 states have legalised sports betting. States that have allowed legal gambling have seen the casino industry prosper. For example, sports betting revenue in the state of New York crossed the $1 billion mark, while sports betting across the US recorded a 72.7% year-on-year increase in 2022.
There was also a spurt in Americans visiting casino when the US economy reopened post-pandemic. At this time, people had limited choices for entertainment, which introduced casinos to the younger generations of customers. Initially, the increase in gambling was attributed to the stimulus packages doled out by the federal government. However, gambling spend remained strong through 2021 and 2022, with 84 million Americans or 34% of the US population visiting casinos in 2022 and an estimated $16 billion being spent on sports betting on the Super Bowl LVII alone.
iGaming is another phenomenon that has captured the interest of the youth. Although it is still a nascent segment, its growth outperformed that of traditional gambling, rising 28.2% in Q4 compared to the 1.7% increase in the traditional segment. With customers increasingly looking for all their needs, including entertainment, online, it should come as no surprise that online gaming also reached a record high, accounting for 19.5% of the US gaming market's revenue.
Also, casinos that invested in expanding their entertainment facilities by including more restaurants or even a bowling alley, have witnessed an increase in footfall. For instance, Island Resort & Casino in Harris, Michigan, added a waterpark in the latter half of 2021. The resort reported a significant rise in total visitations in 2022, especially from young families. Similarly, Bally's Kansas City, which added new amenities including restaurants and bars, reported higher monthly visitations in 2022, compared to 2019, a trend that continued in the first 3 months of 2023.
Final Thoughts
The fact is that human beings naturally seek the thrill associated with the risks/rewards of gambling. Governments need to step out of the way and let industry flourish. There are laws to prevent cheating and effectively enforcing these laws is good enough. We don't need to keep adding to the bouquet of laws to regulate an industry till it is stifled to death. In fact, consumers and competition are the biggest and most effective "regulators." Competition increases the stimulus for companies to offer the best performance and improve their services. With internet penetration, the power of consumers to "regulate" companies has increased manifold. Consumers today make a much more informed choice by reading reviews and ratings online. Companies need those 5-star ratings to attract more consumers. This is what keeps businesses on their toes, to continuously strive for better ways to meet demand.