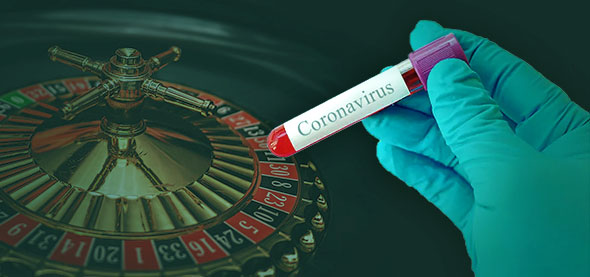 The Coronavirus epidemic (Covid-19) is one of the fiercest health epidemics to hit the world since the SARS 2002-03 outbreak. Originating in the Wuhan province of China in December 2019, the disease has already infected 71,442 people worldwide and killed 1,776 people, as of February 17, 2020.
In the Wuhan district, health officials are battling the disease, the symptoms of which range from cough and fever to organ failure. Ventilators, oxygen therapy and antibiotics are being used to treat the disease. Doctors are also resorting to steroids and antibodies, and since January 28, 2020, scientists have started at least 19 clinical trials in China, in a desperate bid to find a vaccine that can help.
While many foundations and philanthropic agencies have come forward to donate, China's own casino industry is doing its bit too. To help fight the disease and find a cure, six casino and junket companies in Macau have pledged a total of $25 million to help researchers. Some of these donations have also been made for the purchase of medical supplies and urgently needed protective equipment for aid workers.
Casino Companies Donate Towards the Health Crisis
Some of the prominent casino companies that have donated include Suncity Group, one of the premier VIP junket operators in the region. The company has donated $5.18 million to the cause, including a personal contribution of from CEO Alvin Chau, worth $1.43 million. The company has also donated over 100,000 face masks, the demand for which has been outpacing supply since the viral outbreak, despite government measures.
Galaxy Entertainment Group donated $3.12 million to the severely impacted areas of Hubei and Macau. Galaxy Entertainment Group Foundation made this contribution, where $2.49 million was for Hubei, while the rest $624,500 was reserved for Macau. As of February 4, 2020, the Chinese gambling province of Macau had 10 confirmed cases of the virus.
Melco Resorts and Entertainment Ltd issued a statement saying that it is closely working with the Macau government to donate nearly $2.6 million for the city of Wuhan and the rest of Hubei province.
MGM China Holdings, along with Las Vegas Sands, have contributed $2.5 million towards companies focused on drug research for coronavirus. Some of the money has been directed towards helping the government tackle the crisis.
Junket investor Tak Chun Group has pledged 20 million Hong Kong Dollars as donation to mainland authorities. This casino company has also announced its intention to supply 100,000 face masks to both Macau and Hubei province separately.
Other casino industry donations include a $1.3 million donation from Meg-Star Group, through the Meg-Star International Charity Association, for medical supplies in Hubei. Another $1.3 million has been promised by Guangdong Group's junket business via Guangdong Charity Foundation to help in preventive work in Macau. Sociedade de Jogos de Macau, also known as SJM, has allocated $2.49 million for purchasing protective gear and medical supplies in Hubei province.
The gaming province of Macau has been severely hit by the viral outbreak, leading to shutdowns for weeks and travel bans that have led to a decline in tourism activities. The industry is suffering losses of $100 million a day due to the coronavirus outbreak.  The companies are praying for a quick solution to this epidemic, and doing all they can to help the Chinese government.